This is part two in a series on how we actually planed and traveled to Central Asia. If you haven't read the first post you should probably do so before reading this post.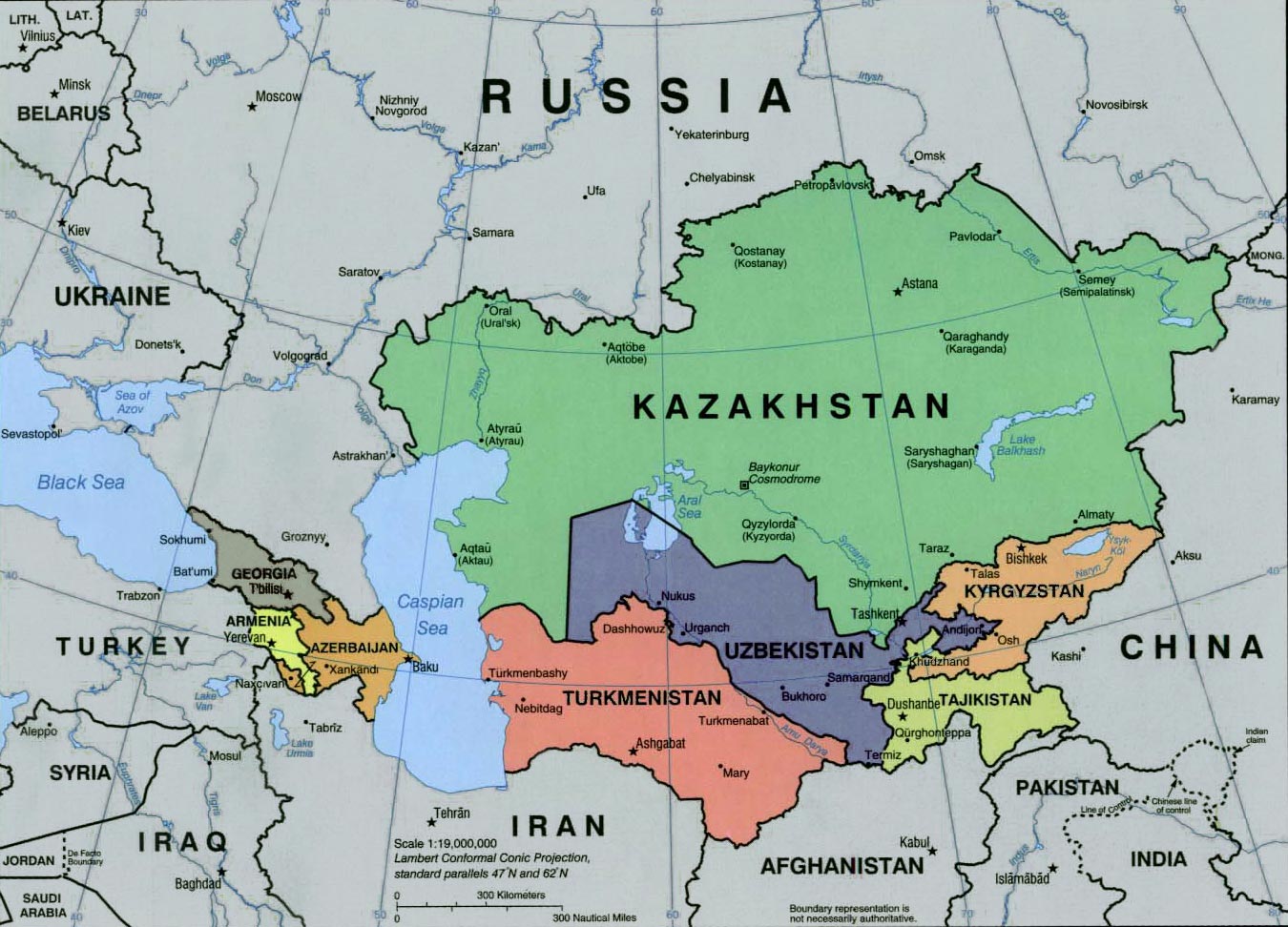 Ultimately we decided against going to Azerbaijan entirely for a variety of issues not least of which was a visa. Upon our arrival in Tbilisi, we walked into every travel agent we could find. On Day 2 of this, we walked into an office that directed us to the only person in the city that could actually issue a ticket for SCAT airways, which was not possible online even if we could have read the Russian website. We also learned that all flights from Tbilisi to Aktau for the next two weeks were full. This upset us, but we continued to search for information on Georgian International Airways, after having the tourist office call at least 7 disconnected phone numbers for them, we determined they either did not exist or did not want our business.
The ticket we purchased was for one week later from Yerevan, Armenia to Aktau, Kazakhstan on SCAT Airlines. This was good because we had wanted to go to Armenia but weren't sure if we could. Had we gone to Azerbaijan, having Armenian visas in our passports could have been problematic. Officially, travel to the area of land claimed by Azerbaijan, controlled by Armenia, will get you the boot from Azerbaijan….but we've heard of people having all sorts of problems for having even a regular Armenian visa in their passports.
The 90 minute flight cost us $250, no small sum. It was however less than the combined total of a $120 ferry ride across the Caspian Sea, waiting (and paying for lodging) for another expensive visa, and then waiting still longer for an unscheduled ferry in the expensive port city of Baku, Azerbaijan. The most amusing part the ticket was that it was completely handwritten and by a woman who spoke little English and preferred to use her German with us. Somehow we managed to purchase it, but up until takeoff I was waiting to be alerted to some mistake having been made. I don't believe Expedia.com is planning to start operations in the region anytime soon.
We flew to Aktau and landed at 3am and then waited until sunrise to leave the airport on a very expensive taxi to the train station to get our onward train ticket to Kungrad, Uzbekistan. We knew this train ran daily but we had heard (via other travelers) that we might have trouble getting a train out on the same day of arrival. We had no problems with this and both trains (there was a transfer in Beineyu) were sleeper plotzclass trains, phenomenally better than nearly any overnight bus we've ever been on but distinctly 'soviet' and not luxurious by any means. Aktau, as promised, was not a place we wanted to waste anytime in…both expensive and boring. We used this site to find train times in advance, but the Aktau station is called Mangyshlak and not knowing this little tidbit caused us all sorts of stress for several weeks as we painstakingly tried to purchase tickets in advance.
After arriving in Uzbekistan from Aktau we learned what might have happened to us had we crossed the Caspian Sea via one of our ferry options. An Englishman we met had taken the ferry from Baku to Turkmenbashi, Turkmenistan. He arrived in Baku one day early, was nearly ushered onto the ferry but pointed out that his visa wouldn't be valid yet, then waited a day. The following day he took the ferry and had no problems getting into Turkmenistan and to Uzbekistan in the allotted 5 days. He did note though that no one in Turkmenistan was willing to talk to him, a potentially illegal act, given there were police everywhere. We were the first westerners he'd seen in over a week.
While waiting for the Turkmenbashi ferry, he met a Frenchman who had waited for 10 days for the Aktau ferry—the one we would have likely taken—then once it had been loaded with oil and gas, was told it was too dangerous and he would have to wait for the next ferry. Had we gotten the 5 day transit visa for Azerbaijan we would have been in the same boat as this Frenchman, pun intended, and would have likely violated the terms of our visa. Rumor has it though, that he had already missed the ferry once before, but that was his own fault.
IF YOU GO: Aktau is not a place you should plan to spend time in. There are some underground mosques about 400 km south, but unfortunately visits can only be arranged as part of a very expensive tour. No public transportation runs from the airport to town, its a distance of 25km. An airport taxi costs 2000T (set price) and 3800T to the train station. Local bus #101 runs from the WWII memorial to the train station, but it takes about an hour (price: 50T, $0.30). Taking the ferry to Baku from Aktau, it's necessary to go to T@gu tours, near the WWII memorial to put your name on a list. Once in Uzbekistan, take the train all the way to Kungrad where you can take a shared taxi for about $6 per person to Nukus.