Having just spent 9 months in Latin America we consider ourselves to be something of chicken experts. For several months in Central America, if we weren't eating chicken with our rice and beans it was because we were eating eggs with our rice and beans. So imagine our surprise here in Africa to find equally great chicken once again, but this time the chicken owes its success to the mix of cultures here in South Africa.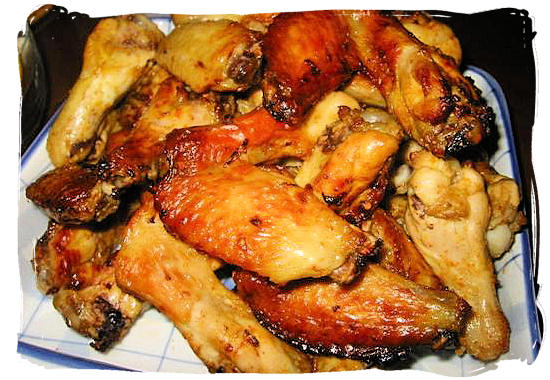 Although it is obvious that this country consists of people of English decent and African decent, it might be less obvious how many other cultures call South Africa home. There are the Afrikaans, descendants of the original Dutch settlers, sometimes called Boers. The Portuguese settled the country just to the north (Mozambique) placing some Iberian culinary delight to the mix. And just like up north in England, being part of the commonwealth (South Africa left the commonwealth toward the end of Apartheid) lead to large influx of Indians, with their own distinct culture and tastes.
Today, the spicy chicken this mix has created, mostly on account of the piri-piri (translates as 'hot pepper') spice which the Portuguese settlers discovered when they arrived here in Africa, and a scent or two from Asia courtesy of the Indian influence. Mixed with some lemon, garlic, and I'm sure some other secrets, Peri-Peri chicken has been exported all over the world through a restaurant called Nando's Peri-Peri. (There is one in DC…guess what, it's not Peruvian!) The Peri-Peri seasoning is spicy to say the least, never disappointing, and always in need of a lot of water to help wash it down.